DIVORCE IS DIFFICULT. WE ARE HERE TO HELP
Scottish Divorce Online are legal divorce specialists, catering to clients throughout Scotland and across the world. We have built a sterling reputation as leading online divorce service professionals. Our expert consultants have over 30 years' experience working on cases just like yours. Trust in our wealth of experience to deliver the results you need, so you can have peace of mind while we handle the details.
£249


Separation agreement

Fixed Fee Service

Legally binding document
£99


Simplified Divorce

No children under 16 years

Quick and simple procedure
£299


Ordinary Divorce

Must be used if you have children under 16
 Going through a divorce can be an emotionally turbulent time for everyone involved,
but Scottish Divorce Online are here to help guide you through the process.
To help with costs our fee can be paid in 3 interest free instalments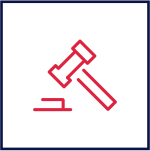 Straight forward
We guide you step by step through the whole process.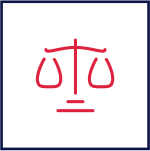 Trusted
With over 30 years experience helping people.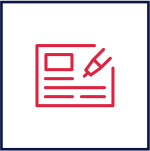 Caring
We remove any unnecessary stress and excessive costs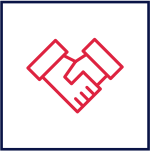 Professional
We handle all cases professionally and discreetly
3000+

divorce cases settled since 2014

When it comes to providing a professional and reliable divorce service, our reputation speaks for itself. We have guided hundreds of couples towards their preferred resolution and are ready to help you too.
It is important to understand why you are getting a divorce, as certain procedures vary depending on the situation. Below is a quick summary of the most common reasons to help you decide.
If you have any questions about our services and how we can help you, get in touch.
OUR SERVICES IS RATED 5.0/5.0 BY OUR CUSTOMERS
"So glad I used this service, saved myself a lot of money and they keep in touch with you to make this process very easy to do.
Would recommend them to anyone, if you see their advert don't hesitate, just take up this fantastic offer and service they provide. Thanks for all your help."
"I was a bit wary at first but quickly found this to be a very professional service. All steps are spelt out and all I had to do was follow the easy instructions. I saved a fortune compared to what solicitors had quoted me and got my divorce without any difficulty whatsoever. Any questions I had were quickly and clearly answered. This service is a godsend and I fully recommend it."
"I would like to say a huge thank you to Scottish Divorce Online for making a very difficult decision much easier. After great heartache and pain, Grieg at Scottish Divorce guided me through all the steps and reassured me. It all went through just as he said. As my case was uncomplicated I was able to get a simplified divorce. All over in 6 weeks with a huge amount of money saved."
"Fantastic service – all questions answered very quickly and professionally. Cost was very reasonable compared to other prices I was quoted and I was given a good understanding of the process from start to finish. The turnaround on whole was very quick from first payment to completion of divorce. Would highly recommend."
"I'm rather sceptical of ratings generally but, in this special case, I have nothing but praise for the exceptional support and advice provided by gentleman Greig
At our most vulnerable, his compassionate approach proved absolutely priceless in the raw emotion of the circumstances my estranged wife and I currently find ourselves."
"Very simple procedure from start to finish, everything explained step by step, and the cost was a fraction of what solicitors would've charged, very happy with the service I got,would definitely recommend…"
"Very satisfied with service, very quick response with clear details of what you need to do after the complete your request form."
"I was very satisfied with this service, everything was dealt with very promptly and I would definitely recomend them."